Supplying All Your Landscape Needs To The Historic District Near Chattahoochie River
Bringing Your Outdoor Landscape Vision To Life Is Easier Than Ever With Our Delivery And Pick-Up Services In Northern Fulton County
Conveniently Located In The Atlanta Metropolitan Area To Bring Your Supplies Straight To Your Doorstep
At Atlanta Landscape Supply, we offer flagstone and fieldstone delivery to ensure your next hardscaping project is a success. Shop our wide selection of high-quality stone that comes in a variety of shapes, sizes, and colors perfect for any occasion. Call and ask one of our experts about our in-store pick-up option or delivery service. With over 40 years of repertoire, we're here to help design and offer the best suggestions for your next project. Accentuate your outdoor design with our top-of-the-line flagstone and fieldstone.
Covering The Ground Of Roswell, Atlanta With The Finest Soil, Mulch, And Compost
Whether you're shopping for topsoil for your landscape or buying compost and mulch in bulk, we've got you covered. Compost is a critical element in any lawn, garden, or flowerbed; that's why we only carry the highest quality that is rich in carbon and nitrogen. Our soil, which is screened to ensure the highest quality, is full of microbes and peat to promote healthy plant or crop growth. Top it off with our selection of mulch that is sold in bulk or by the cubic yard.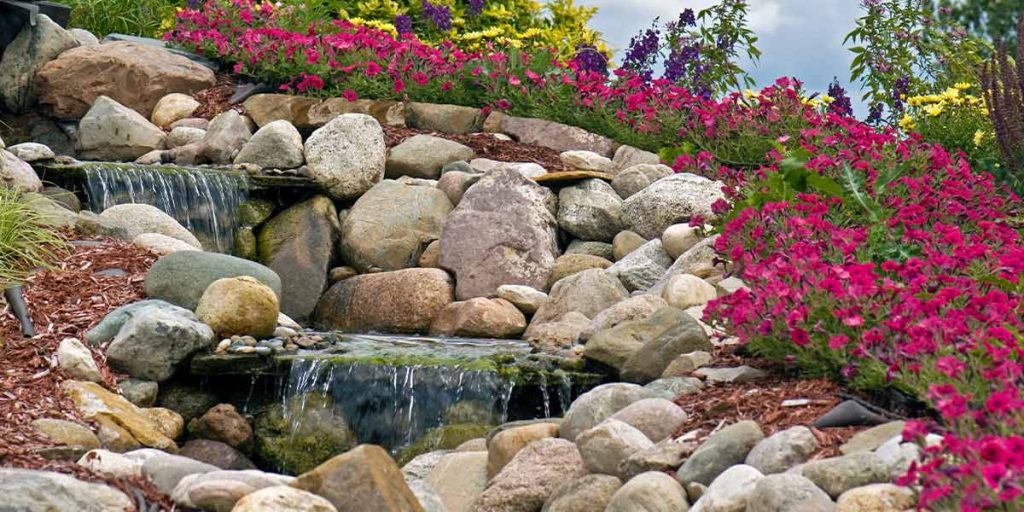 The Possibilities Are Endless When You Shop Our Selection Of Gravel, Rock, And Stone
Implementing gravel, rock, and stone are great ways to bring in some color and texture to your landscape while also preserving the functionality of preventing erosion and supporting drainage. At Atlanta Landscape Materials, we are your river rock and creek rock supplier, deliverer, and experts. We also carry gravel in bulk or by the bag to better suit your needs for your next landscape project.
Contact Us To Learn More About Our Delivery Service Or Our Pick-Up In-Store Option

If you're in North Fulton County of Georgia and looking for a way to add some curb appeal to your home, consider our selection of cross ties and timber. Crossties are a great product to implement into your landscape as it creates structure as well provide a rustic aesthetic. On the same note, as a timber supplier, you can trust that we carry only the highest quality material. Call us today to find out more information and ask about our delivery or in-store pick-up option.
Yes, there are order minimum requirements for delivery services however, it varies from product to product. Call us today and speak with one of our friendly staff members who will be able to assist you with your order.
Yes, river rock and creek rock are often referred to as the same. The rocks vary in size, shape, and color depending on what you're looking for.
No, we also sell products by the bag. If you're a homeowner or contractor and don't need items in bulk, we've got you covered.