Landscaping Rocks, Boulders, And Stones For Sale
Large Landscaping Rocks & Decorative Boulders Delivered In Atlanta
We deliver landscaping rocks, boulders, and bulk hardscape products for contractors and homeowners to get what they need for their next landscaping project. We supply all sorts of hardscapes including large rocks for your outdoor space or rock garden. Landscaping has never been so easy! Just pick out your materials and have them shipped straight to your doorstep. Whether river rock or granite, our landscaping rock gets you stone decoration for your yard at a reasonable cost. Cover up ugly patches of dead garden beds, or fill in empty space in your garden. Rock landscaping is the perfect thing for your landscape design project. The best part of all this is we deliver. No need to come to us when we'll drop off the supplies at your property. Just give us a call and we'll do what works for you.
Big Rocks For Landscaping & Hardscaping At The Best Price
Buy Landscaping Rocks Or Surge Stone Now And Have Them Delivered
Fill your garden with beauty with our large landscaping rocks. We're a local business right here in Atlanta Georgia and have been operating for nearly 40 years. Typically we have a huge selection of boulders to build your retaining walls or fill in gardens with hardscape features. Our friendly and professional workers help out with any questions you may have, as there's a varied selection to choose from when decorating your backyard. We have a range of options and styles, from round grey granite to polished tan sandstone, get your decorative rock delivered to you. Contact us today to let us assist you with your projects and material choices.
5 Design Tips For Boulders And Rocks:
Boulders work great as balance features
Rocks can break up monotonous landscapes
Have a planning session beforehand
Use elevation and height levels
A variety of sizes and shapes adds interest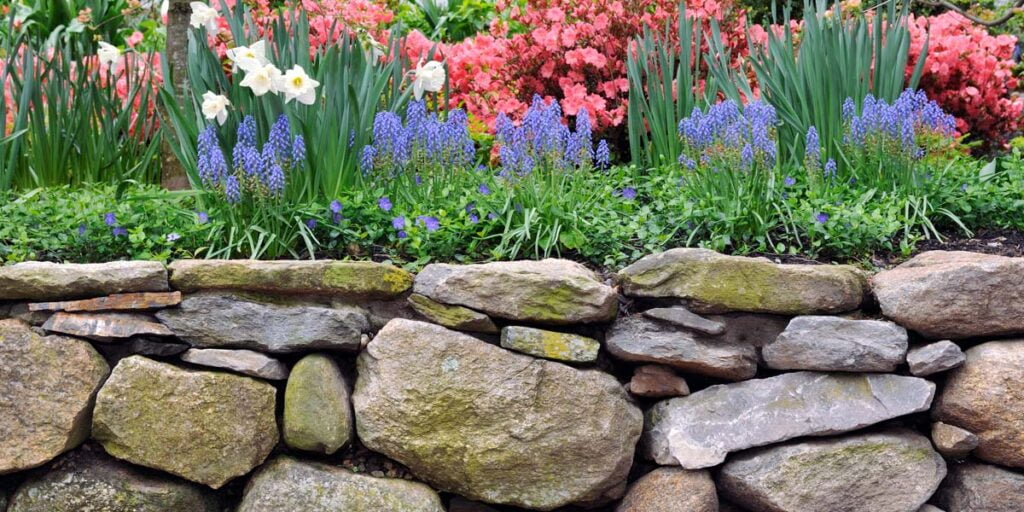 Shop Georgia Decorative Landscaping Rocks & Riprap at Bargain Prices
Landscape Rocks are an awesome choice for filling in gardens, creating rock gardens, adding variety to your backyard, or decorating your yard's ground. Polished or rough textures on your rock, adding something to your landscape design. Best of all, the cost of these rocks is easily achieved. For a natural look in your yard, add some rocks. If you're unsure what kind of rock to get, call us and we'll give you some ideas. Stones may vary in appearance, but not quality. Once installed, they require little maintenance and complement plants and other landscaping tools well. Our rocks are also at a great, affordable price, never exceeding unreasonable amounts. If you want affordable and decorative boulders to be sure to contact us now.
Large, Medium, And Small Boulders For Landscaping
We carry an assortment of sizes of hardscape for your needs. Sizes range from soccer ball-sized boulders to small car-sized hardscapes. Weight varies accordingly. A 4′ by 4′ boulder usually weighs about 1 ton. Larger boulders weigh more and often require multiple pallets for loading. The natural look of stone is well worth the purchase, though, and we'll drop it off on your doorstep if you meet our minimum weight requirements. Rock like this gives your backyard a textured, authentic, and natural feel. Match with plants or make a rock garden with the different sizes we carry. No matter what you're after, we'll get you sorted with a call or brief discussion.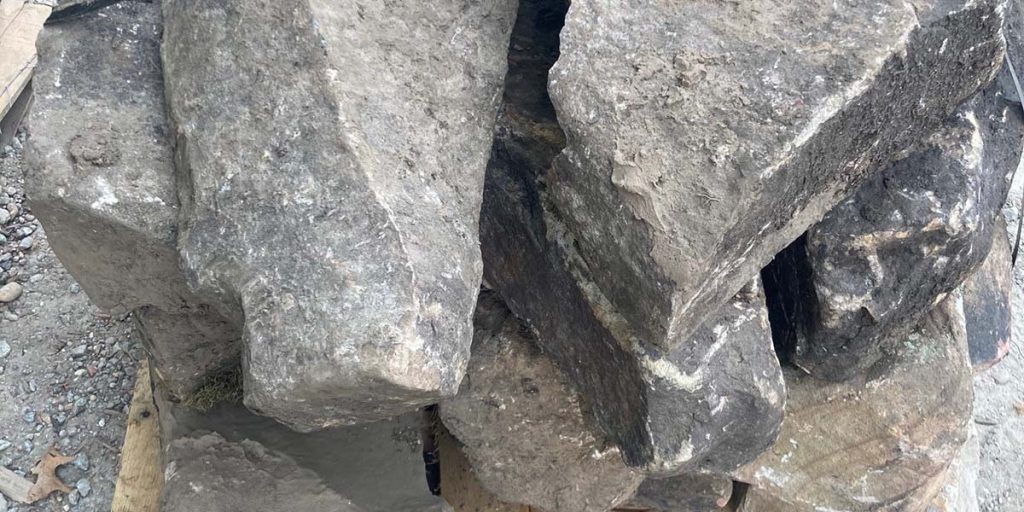 How Much Do Landscaping Boulders Weigh?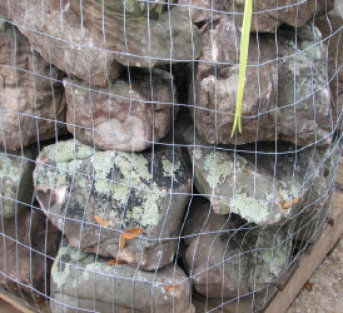 Small (Basket) Boulders
8″ – 15″ (15 – 50 lbs.)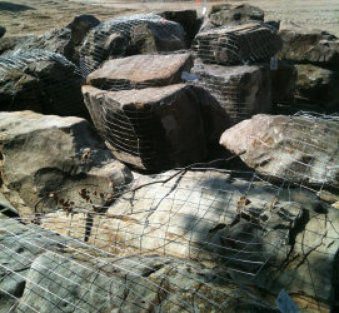 Medium Boulders
18″ – 36″ (800 – 1200 lbs.)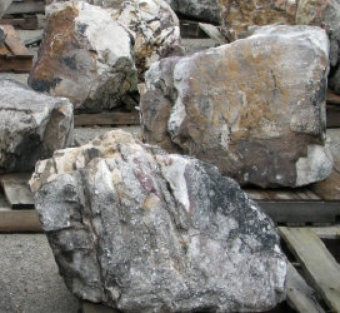 Large Boulders
36″ – 48″ (1500 – 2500 lbs.)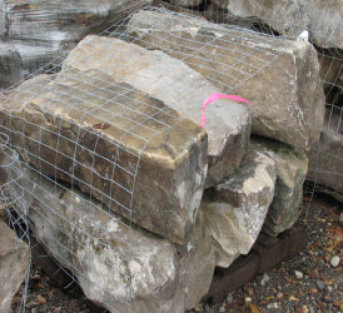 Long Stack Wall Boulders
20″ – 36″ (150 – 300 lbs.)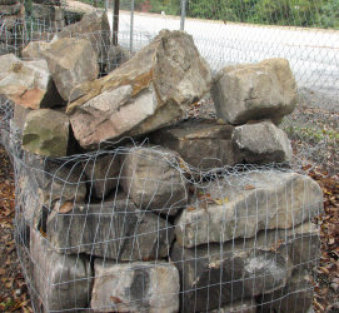 Thick Chunk Wall Boulders
15″ – 24″ (100 – 250 lbs.)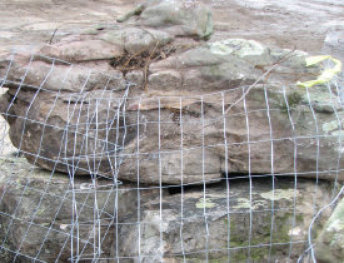 2-3 Person Boulders
20″ – 30″ (150 – 400 lbs.)
Ground Cover And Landscape Rock In Atlanta At Affordable Prices
Create the perfect mix of rock, design, and plants in your garden. Add beauty and style to your landscape, with the rocks we carry. Stone like this is awesome for texture and natural appearance in your yard. Creating an awesome garden has never been so easy. Talk to our professional lot workers and get advice on how to fill in the landscape with realistic rocks, stone, and plants in your garden beds. Stone decorations and landscape rock are affordable and delivered straight to you. No matter your needs, Atlanta Landscape materials have everything there is for your landscaping and outdoor needs. Contact us and our helpful staff will get you sorted.
Any rock sized between a small car to a basketball can be considered one. We carry the whole range.
They can be. On average they cost $225 per ton. Ours sit at an affordable $165.
Boulders weigh different amounts based on size. A 4′ boulder weighs about 1 ton.