Flagstone Rock And Pavers For Atlanta's Landscape
Tennessee Crab Orchard Flagstone Delivery
We carry flagstone for paving, stepping stones, or laying a patio from 1/2 in. to 4-inch thickness.
For all your Atlanta flagstone needs from construction, fencing to the simple use of landscape materials for a natural look right here in Atlanta, flagstone is the perfect stone for the project. Our company has been operating for nearly 40 years so we can save you hours by letting you use our friendly employees' helpful repertoire of knowledge. Whatever flagstone you need, we're bulk suppliers of it all, including the more durable and resilient option of Pennsylvania bluestone. We know how to help provide you with our products to help your landscape look natural and filled in with stone. Our hardscape can be used as flagstone stepping stones (including flagstone for patio). See the next step you can take to bring your garden to life. For a different, new look at a reasonable price, give us a call and we'll supply in bulk for your patios, landscaping, or yard.
Our Natural Flagstone Is Perfect For Pavers, Patios, and Pathways
The Best Selection Of Quality Flagstone Stepping Stones At Competitive Prices
Our selection of flagstone for stepping stones or patios ranges from Tennessee Crab Orchard Flagstone to Pennsylvania Bluestone. We have sizes from 1/2 in. thin veneer to thick slabs. Sedimentary rock is quarried to get you the material you need for whatever yard project you're planning. Our stone sizes range from 36 in. x 24 in. to 12 in. square pieces. Our full color selection hits gray-blue, gray-green, to a nice standard gray-brown. Quality material for the best price. Our flagstone options give you anything from hard, durable bluestone to the affordable softer Tennessee Crab Orchard Flagstone. The area around Atlanta is a great place to buy stone products, and we're the best supplier for any hardscaping project. See how your yard is transformed to the popular look of hardscape among your landscape. We offer bulk sales to contractors and businesses alike. To save time and start early, call us for support and advice.
Top 7 Ways To Incorporate Flagstone Into Your Landscape:
Patio Flooring
Pool Decking
Retaining Wall
Decorative Planters
Garden Edging
Water Features
Walkways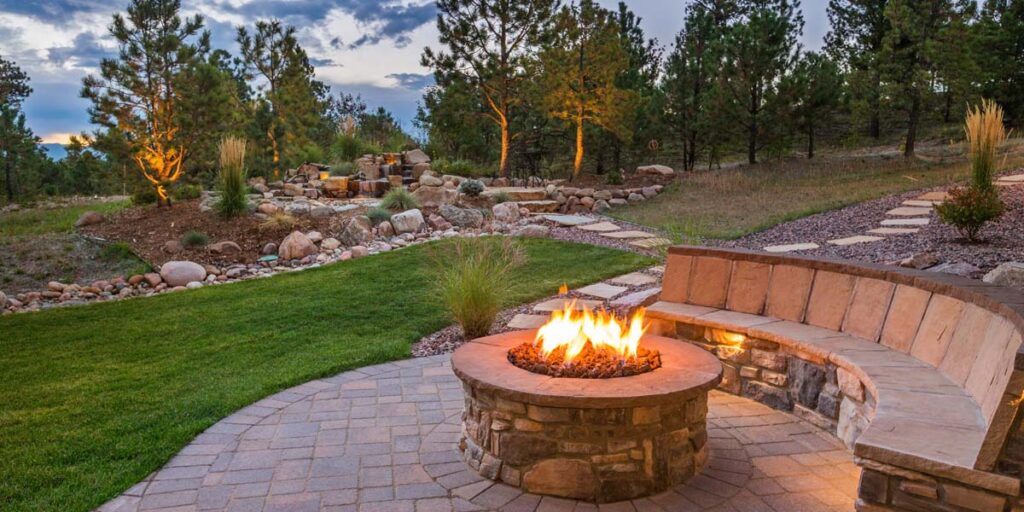 Atlanta Landscape Materials Has Pennsylvania Bluestone And Tennessee Crab Orchard Flagstone For Your Landscaping Project
The supplier you need for stone material, whether a contractor or homeowner, we supply the best bulk selection for your exterior design. Flagstone is a flat type of stone for walkways, walls, steps, roads, or pavers, making your yard beautiful. See how our products provide you a great new look in the Atlanta, Georgia Area. As a supplier of hardscape, stone, soil, and natural landscape supplies, we offer flagstone pavers, first-class options to get the popular look of stone walkways or a stone landscape. We have all sorts of options for your landscaping project. Patios of flagstone, natural options for any job you're working on. So if you're wondering where to buy flagstone for your projects, call us today.
Contact Us To Buy On-Site Or Have Your Natural Flagstone Delivered Today
Bulk options of stones for fireplaces, patios, stone steps and walkways, that you can pick up in-store or have delivered to your door. Pavers make a great choice for decorating a small road or yard or to make a stone patio. Flagstone projects require minimal maintenance after installation and offer reliable landscaping options. Awesome and beautiful design at affordable cost, with delivery to your door on top. Whether used for patios, fireplaces, or any other landscaping projects, we offer affordable products with delivery available. If you're a contractor looking for a place to buy hardscape for a landscaping project a client has you undertaking, contact us during business hours for a great experience with our friendly staff.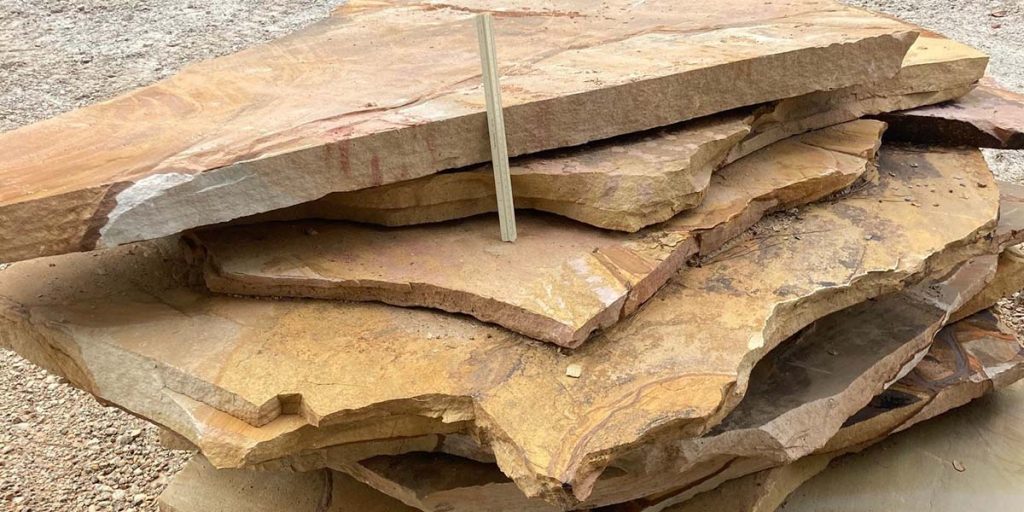 Flagstone is a generic term for flat, quarried sedimentary rock often used in landscaping or construction.
Flagstone is dug out of a quarry, whereas fieldstone is found either on the surface or directly below it, in the soil. This results in different appearances, textures, and shapes.
A full pallet of flagstone weighs between 3500-4000 lbs. or 1 3/4 to 2 tons. This meets our requirements for delivering hardscape.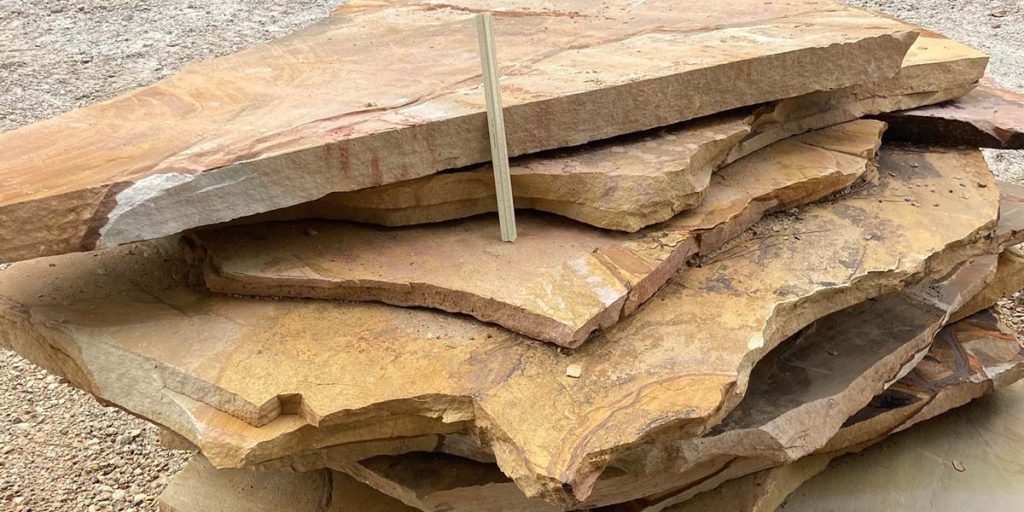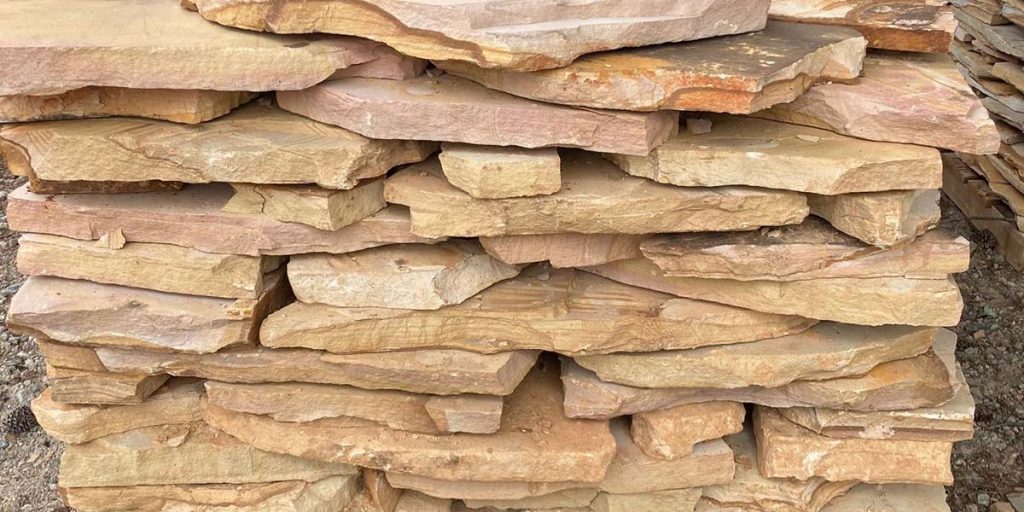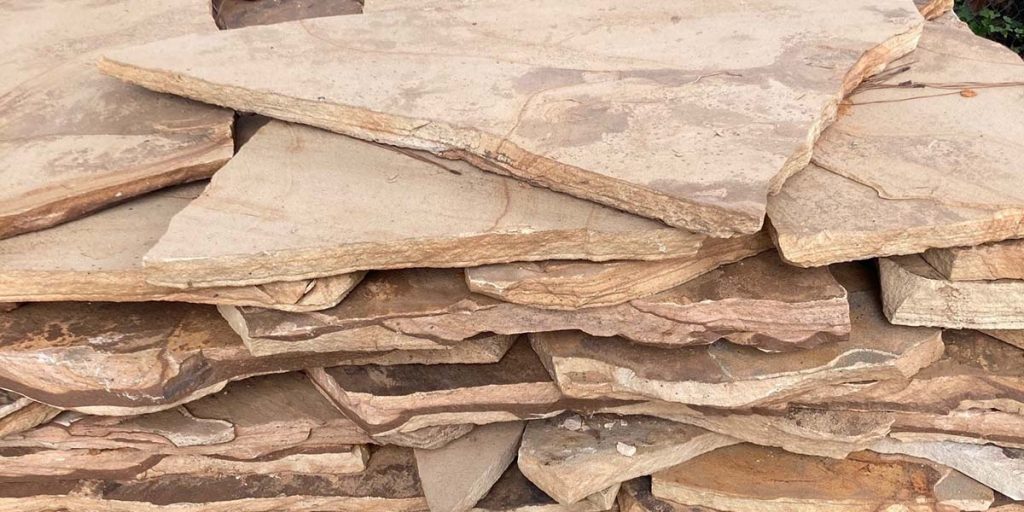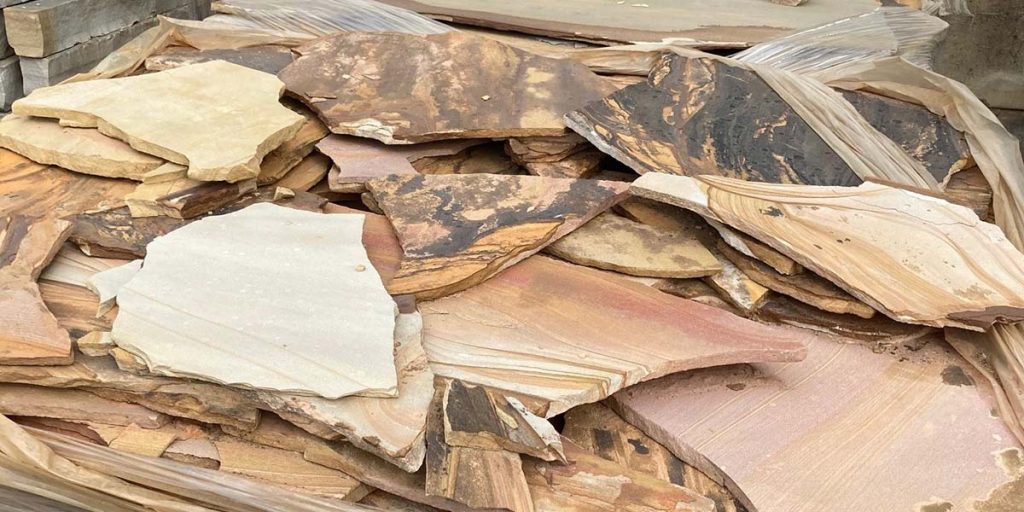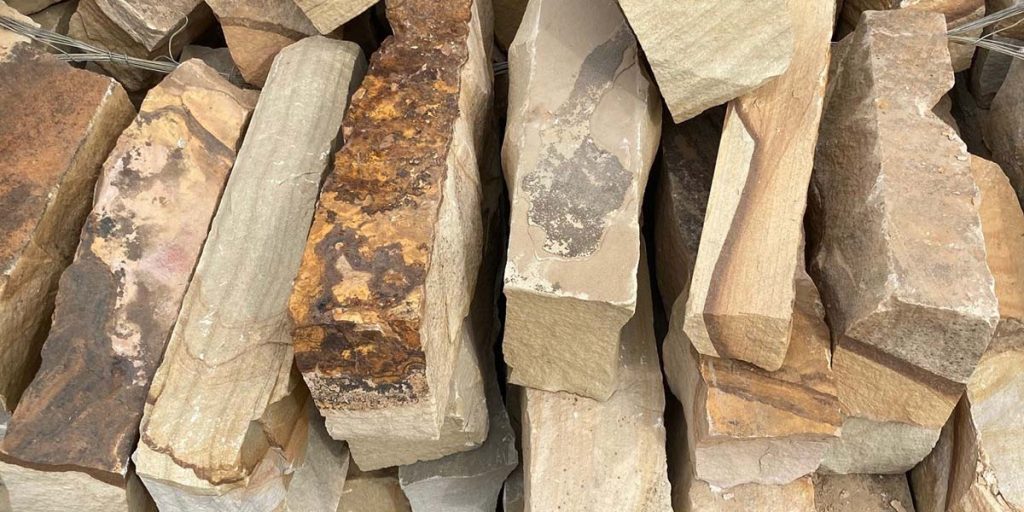 Tennessee Flagstone
Standard Thickness (1.5″ – 2″) Brown/Tan and Gray
Snapped Edge Steppers – Brown/Tan and Gray
(18″x18″, 18″x24″, 24″x24″ and 18″x36″)
Tennessee Rubble – Brown/Tan and Gray
Thin Veneer (.5″ – 1.5″) Brown/Tan and Gray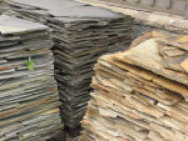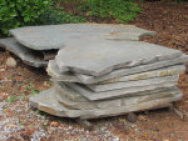 Bluestone Sizes Range From 12″ x 12″ to 36″ x 24″
There is a 6″ increment between sizes. We carry a full range of colors including gray-blue to gray-green and gray-brown. 
Pennsylvania Irregular (1″ – 2″)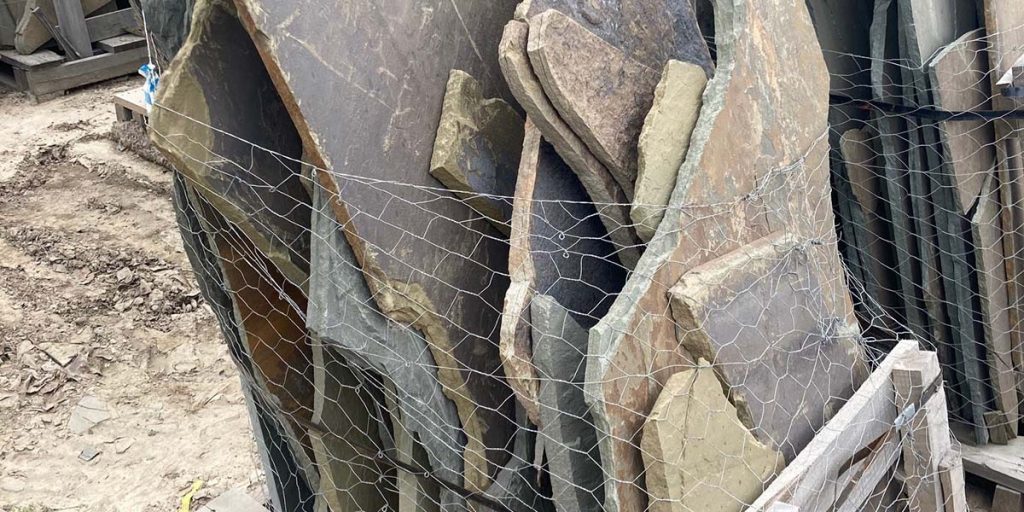 Pennsylvania Cut Bluestone (1″ – 2″)