Atlanta Fill Dirt, Sands, Soils, And Compost Delivery Or Pick-Up
Earth Aggregates & Garden Soil Delivery For Atlanta Georgia Area
Fill Dirt Is The Prime Soil For Raising Or Leveling Land
Fill Dirt is a type of sandy dirt, occasionally with small pebbles, that is used to fill in holes, level ground, or otherwise, change the shape of a landscape. Fill dirt is absent of peat, compost, mulch, and other decomposable matter since that would lead to pockets of air in the filled area. The pockets then fill in, leading to settling or collapsing. Fill dirt is excavated and shipped across the country, eventually delivered to your door for your use. We provide that service as well as share our expertise on aggregate earth products. And if you don't need bulk amounts that meet delivery minimums, don't worry, come on down! We'll help load your truck or trailer and you'll be on your way in no time to get started on your landscaping projects. Contact us to learn our affordable prices on whatever you need.
Types Of Soil, Dirt, And Compost We Carry
Backfill, Topsoil, And Bulk Compost Delivery
M10 Granite, Pine Fines, Backfill & Sand For Construction, Dressing, Or Soil Amendments
River Sand, also called Concrete Sand, is mined from rivers for use mainly in construction. It is a rough, beige-brown material most often used for decoration or mixing concrete, though it can be used in applications ranging from fill to horticultural soil amendment, great for anyone from big building businesses to hobby gardeners. Sand, like dirt, has a density of roughly 1.5 tons per cubic yard, a similar amount to gravel. For horticultural uses, simply increase the percentage of sand in the soil, increasing it until there's sufficient drainage. While compost can do the same thing, sandy soil doesn't decrease the stability as much as compost-rich dirt. Make your gardens and landscape look beautiful, get your sand delivered to you today.
5 Different Uses Of Soil: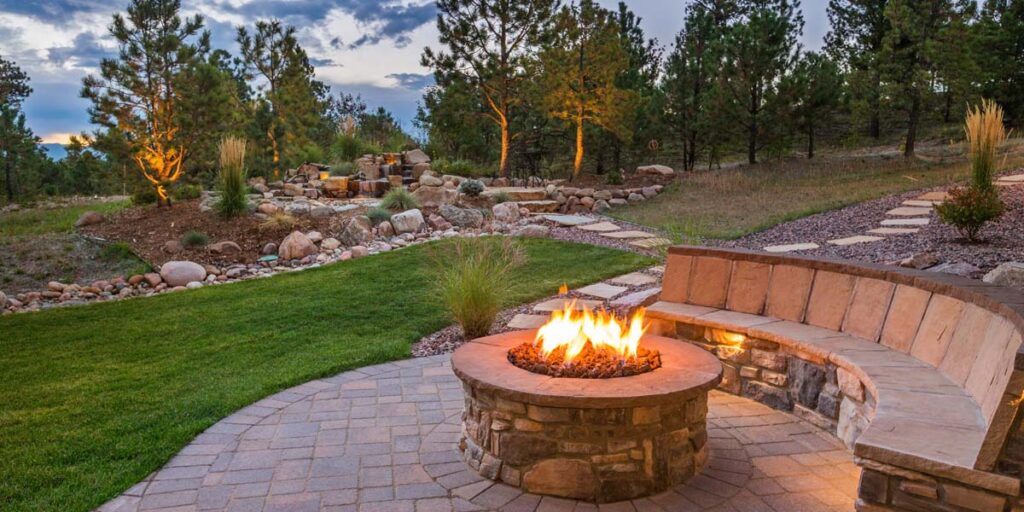 Granite Sand For Filling Under Pavers And Leveling Ground For Tiling
The Granite Sand we carry here at Atlanta Landscape Materials is medium-dark grey sand and can be used as an inexpensive way to pave a patio, driveway, or walkway, fill in between paving stones, or decorate a fire pit. Granite sand is better for the environment too, since it's manufactured in a controlled setting. Granite sand can be used as fill and is generally more pleasing to look at, so if you need something leveled that won't be covered with grass, like under pavers or in a firepit, granite sand is the obvious choice. Whether using the sand as a sturdy base for the projects you're working on, or a decorative enhancement on existing landscapes, give us a call for affordable products.
Screened Topsoil For Agriculture, Lawns, And Gardens
Topsoil is the uppermost layer of dirt, typically reaching a depth no greater than 10 inches. Our topsoil is made from pine compost, dirt, and sand, so it's rich in microbes and peat, making it ideal for growing lawns, vegetables, crops, or cultivating flowers. The topsoil is full of good nitrogenous bacteria for growing plants. We even screen our topsoil to take it a step further, providing a more uniform and stable growing environment for your landscape. Our garden soil delivery and topsoil dirt delivery are both quick and local. For your bulk garden soil and bulk topsoil delivery contact us today and we'll get you sorted, bringing the soils straight to your home.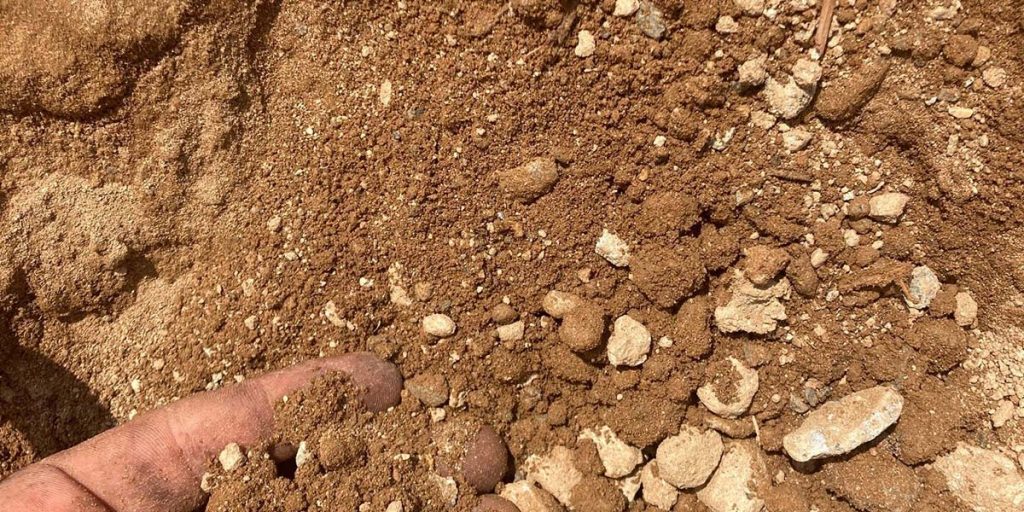 Compost For Gardening Or Soil Amendment Delivered To Your Door
Our top-shelf compost is in large supply. Ready to use in all soil amendment or gardening applications, compost is a critical element in any garden, farm, or planter. Peat like this is awesome. It's rich in carbon and nitrogen, so it helps your plants grow when mixed with dirt or soil in a proper ratio. Compost is pure organic matter, so it isn't made for growing plants directly but works great when mixed with soil or dirt, growing your plants big and tall. The quantity of compost in relation to the rest of the dirt varies, so make sure it's done right. If you want a reliable and easy mix take a look at our topsoil selection. Contact us during hours to get your bulk compost delivery on location with Atlanta Landscape Materials.
Soil is the actual earth in particulate form, often mixed with organic matter. Dirt is grime, that is, rocky, silty, and absent of microbes, loam, compost, and other essentials for plant growth. When viewing our selection, remember that dirt isn't used for gardening, but soil is.


Compost is just organic matter. The anchoring function of roots is absent in the soft, malleable and porous mixture, where soil is needed for support and stability. An exception to this is mushrooms. Mushrooms are not plants, and do not have roots. Their stability is entirely dependent on turgor pressure. You can use compost for growing mushrooms.
We offer a few different kinds of sands. Granite sand is used in decoration and fill, and is more environmentally friendly due to being manufactured in a controlled environment. River sand is often used for construction, but can also be used in smaller scale projects like soil amendment for gardening. Masonry sand is used for the construction of mortar and brick, or to fill sandboxes or volleyball courts.