Gravel For Sale And Bulk Delivery In Atlanta
Atlanta Gravel And Stone Pebbles For Landscaping
We Carry Pea Gravel, Coarse Gravel, And Fine Gravel
Bulk gravel for sale for your landscape. From pea gravel to coarse, large grain gravel we have everything you need to make your perfect garden and landscape in your back yard. Your landscape is livened up by a bit of rock and stone, black, gray, or white with in-store pickup or delivered, we have the materials you need for your landscaping project. Find the perfect selection of hardscape mulch, gravel, and small rocks that you might require for your driveway, walkway, rock garden, flowerbed, or patio. No matter the situation, Atlanta Landscape Materials has you covered. Contact us to schedule delivery or pickup today.
Our Natural Gravel Is Perfect For Driveways, Walkways, And Landscaping
Top Quality Pea Gravel For Patios By The Ton At A Great Price
Get your garden outfitted with decorative rocks and rock chips at unbelievable prices. Find landscaping material for your projects to be delivered on-site from our local Atlanta store. We supply hundreds with the bulk rock and gravel they need. Find granite, basalt, limestone, or sandstone rock all for sale at bargain prices. We have it all, pebbles, pea gravel, and crush and run. No matter your need give us a call and we'll get you sorted for an amazingly low cost. Landscaping has never been so easy. Just get your gravels delivered to your doorstep or brought to your project, or, if you don't meet our delivery requirements, come pick them up from our store on Buford Highway.
5 Ways To Use Gravel For Your Landscape: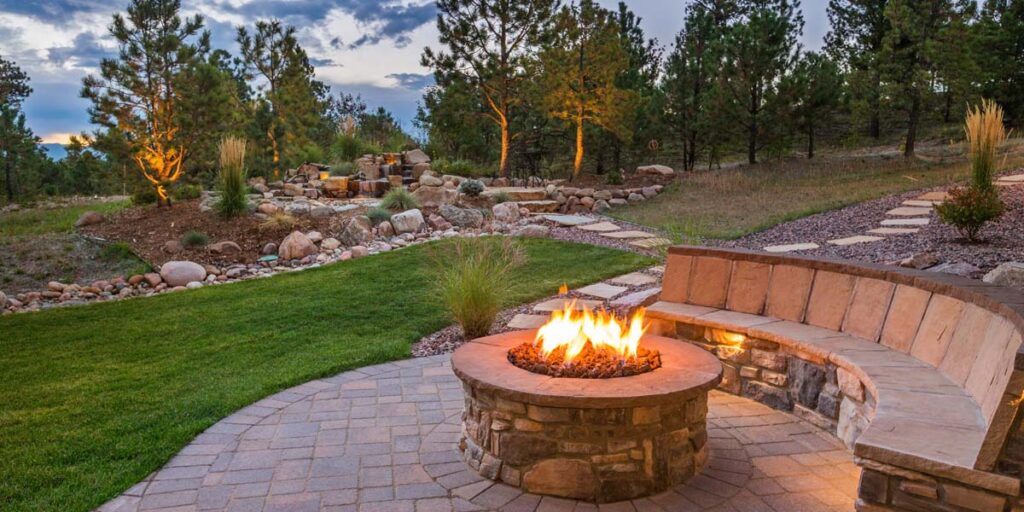 Bulk Decorative Gravel, Pebbles And Rock For Delivery In Atlanta
Bulk rock, gravel, sand, and pebble sales from Atlanta Landscape Materials delivered to you. These materials are crazy good and in no short supply. We have stones available to create the perfect outdoor look all at a reasonable price. Our website also has all the information you need to get started with your project. Our selection ranges from coarse to fine, black to white, and all available to order. Find the new appearance you've been after for your outdoors, with stones for sale and friendly staff we'll find you what you need in no time. Call us and we'll help get you sorted with whatever it is you are wondering or looking for.
Georgia Landscape Gravel By The Ton
Get your gravel landscaping materials delivered to your door in a matter of hours. We carry bulk aggregates like pebbles, dirt, and even greater-sized rocks. Find the perfect combination and selection of tough gravel to fit in your projects. From sand to stone, we have everything you need for whatever you're doing. Pick up today to add color, texture, and accents to your outdoor space. Whether you're searching for crush and run or pea gravel, river rock, or granite sand, we've got what you need. Find the product you're after for your home today. And if you're looking for something special, call us. Our helpful and friendly staff will get you squared away in no time.
Buy Gravel For Your Driveway, Patio, Or Walkways In Atlanta
Buy the perfect type of gravel and check out our long list of products from the best supplier in Atlanta Georgia. Your gravel driveway will last a long time and look great if you listen to the helpful tips we have to give. From small to large rocks in your selection, from pebble to stone, buy your gravel today. Whether you're after a certain look or just want to spice up your garden, we can deliver or help load your car or truck if you want to pick it up. Our outdoor showroom has an amazing selection to choose from, so come on down to our lot and we'll get you squared away today.
The typical truck can carry 1 to 1 1/2 cubic yards of gravel in its bed.
At a depth of 2″, a ton covers 90 square feet. At 4″ depth it covers 45 square feet.
Crush and Run is the cheapest kind of Gravel there is, made of stone gravel and dust.