Your Local Landscape Supplier In Norcross, Atlanta
Providing Mulch, Rock, Sand, And Dirt To The City Of Norcross In Western Gwinnett County
Conveniently Located In The Georgia Metropolitan Area To Bring Your Supplies Straight To Your Doorstep
At Atlanta Landscape Supply, we offer flagstone and fieldstone delivery to ensure your next hardscaping project is a success. Shop our wide selection of high-quality stone that comes in a variety of shapes, sizes, and colors. You can also call and ask about our in-store pick-up option. Accentuate your outdoor design with our top-of-the-line flagstone and fieldstone.
Atlanta Landscape Materials Is Now Rocking Gwinnett County's Landscape
River rock, also known as creek rock, is used for erosion control and prevention, drainage, rock gardens, and as a landscape border. You can also use these rocks to cover a pathway between pavers or as a guard to protect your flowerbed against weeds. Drainage rocks are a great solution to manage the flow of water in a drain as these rocks tend to be porous. Adding rocks are a great way to add texture and contrast to your landscape. Call today and find out more about buying river rock in bulk or pick it up in-store today.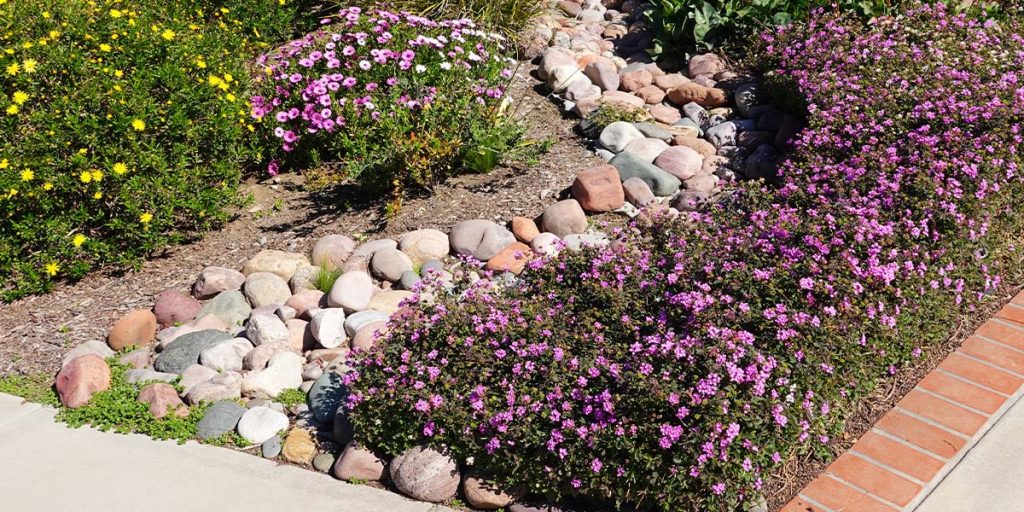 Covering The Ground Of Norcross, Atlanta With The Finest Soil, Mulch, And Compost
Whether you're shopping for compost for your landscape or buying soil and mulch in bulk, we've got you covered. Compost is a critical element in any lawn, garden, or flowerbed; that's why we only carry the highest quality that is rich in carbon and nitrogen. Our soil, which is screened to ensure the highest quality, is full of microbes and peat to promote healthy plant or crop growth. Top it off with our selection of mulch that is sold in bulk or by the cubic yard.
Contact Us To Learn More About Our Delivery Service Or Our Pick-Up In-Store Option

If you're in the Norcross area of Atlanta and looking for a way to add some curb appeal to your home, consider our selection of cross ties and timber. Crossties are a great product to implement into your landscape as it creates structure as well provide a rustic aesthetic. On the same note, as a timber supplier, you can trust that we carry only the highest quality material. Call us today to find out more information and ask about our delivery or in-store pick-up option.
Yes, each product has a minimum order amount to qualify for delivery however, if your order does not reach that limit we also offer free in-store pick-up. Call us today to find out if you qualify for delivery and one of our friendly staff members will be able to assist you.
Yes, here at Atlanta Landscape Material we are your local boulder supplier ready to serve Norcross.
Yes, we are happy to be able to offer delivery services even on gravel. Call us today to find out how to place your order.