All Your Landscape And Hardscape Materials At An Affordable Price
Atlanta Landscape Materials Now Supplies And Delivers To The City Of Brookhaven, A Northeast Suburb Of Atlanta.
Our Cross Ties And Timber Are Perfect For Raised Beds, Area Dividers, And Building Retaining Walls
Here at Atlanta Landscape Materials, we are your preferred cross ties and timber supplier. We also carry cross ties and timber in bulk. We carry 6x6x8 pine pressure-treated landscape timber that is perfect for any project. The durability of the material ensures your project will be built to last. Call our experts today and learn the best way to incorporate cross ties into your landscape.
Drainage Rock, Creek Rock, River Rock, And Gravel All At Your Doorstep
Rocks are versatile in the sense that they can be used for erosion control and drainage or as a landscape border. We carry rocks and stones in different shapes, sizes, and colors to best complement your next outdoor project. Whether you need to cover a pathway in between paves or looking to accent a water feature, you've come to the right place. Call us today and let our experts plan your next rock layout.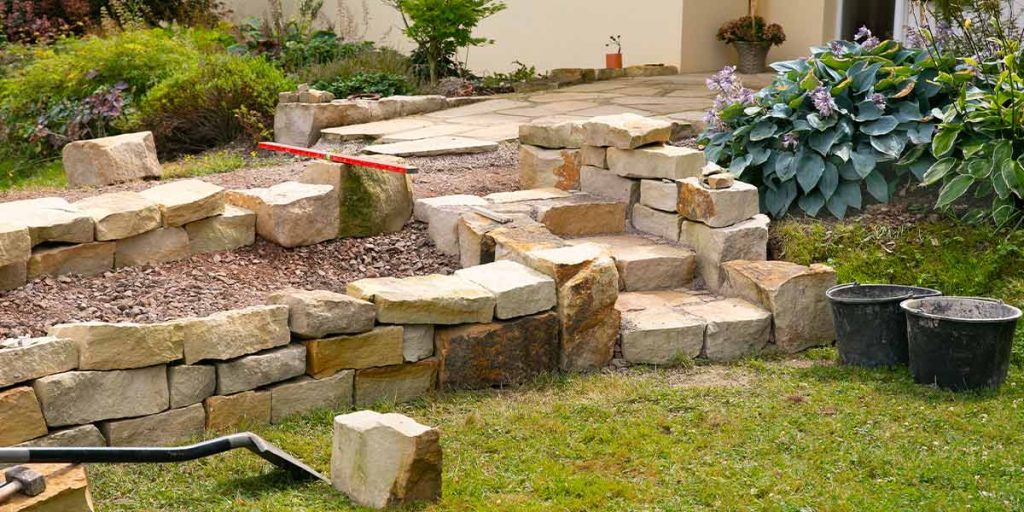 If You're In The Greater Metro Atlanta Area Looking For Soil, We've Got You Covered
From topsoil to compost to river sand and everything in between, we've got it all here at Atlanta Landscape Materials. There are many uses for soil, call us today and let our experts help you get the most out of our materials. We are the top soil supplier in the greater Atlanta area for agriculture, lawns, and gardens. Whereas, sand is mainly used for decoration or leveling land. We sell soil in bulk or by the bag and can even deliver your supplies straight to your doorstep to ensure the best success in your next project.
Call Today And Ask About Our Bulk Products Delivery Option
Atlanta Landscape Material carries supplies in bulk like soil, mulch, compost, boulder, gravel just to name a few. If your order does not meet delivery order requirements we still offer in-store pickup. We have been operating for over 40 years in the industry making us the experts in all things landscape. Call us today and let our repertoire of knowledge and expertise help you in your next project.
Compost is organic matter that is used to help grow crops, flowers, and plants. Whereas, mulch is used for covering the ground to insulate plant roots, prevent weeds, and used as decoration.
There are a variety of uses for rocks including but not limited to dry river bed, french drain, preventing garden erosion, drainage ditches. Call us today to learn more.
A full pallet of flagstone weighs between 3500-4000 lbs or 1 3/4 to 2 tons. This meets our requirements for delivering hardscape.