High-Quality Landscape Materials At An Affordable Price In Avondale Estates
Paving The Way With The Best Selection Of Landscape Materials In DeKalb County.
Create The Perfect Walkway Or Pathway With Our Selection Of Fieldstone And Flagstone
The main thing to note here is that flagstone refers to the stone that comes from beneath the ground whereas, fieldstone is found on top of the ground. We carry the highest quality stone in the metro Atlanta area and we will even offer flagstone and fieldstone delivery. Shop our wide selection of stone in various shapes, sizes, colors, and textures to add the right touch to your hardscape.
Your Local Cross Ties And Timber Supplier In DeKalb County
Add a touch of personality with our natural timber or cross-ties. These materials have the ability to offer a rustic aesthetic without compromising functionality. You can use cross ties in a variety of ways such as building retaining walls, area dividers, raised beds, or simply reinforcing slopes in your landscape. We carry a wide selection of landscape timbers, cedar timbers, synthetic options, and cross ties. Call us today to learn more about they can be implemented in your next design.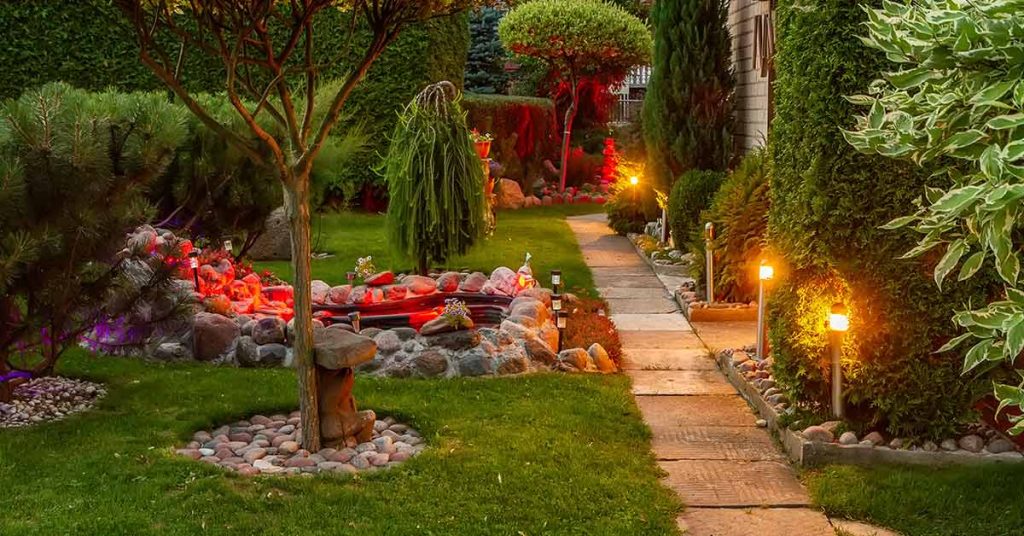 Rock Solid Boulder Supplier For Avondale Estates, Georgia
Boulders and rocks can take any landscape from being ordinary to extraordinary. They are a great way to add texture to your garden and hardscape or if you are looking to build a retaining wall. The best part is that we will deliver your rocks and boulder straight to your doorstep. Here at Atlanta Landscape Materials, we are your number one boulder supplier! Call us today to place your order and let one of our experts guide you through your rock-solid design.
Contact Us To Buy On-Site Or Have Your Landscape Materials Delivered Today.

This year, spend more time outdoors making lasting memories with your friends and family in a yard that you're proud to call yours. Whether you're a contractor or homeowner, we've got the materials you need at a price that can't be beaten. Atlanta Landscape Materials also offers delivery to the surrounding areas of Atlanta like Avondale Estates. Call us today to speak with one of our experts and let us help you bring your outdoor vision to life.
The benefits of using mulch are that it will cover the ground to insulate plant roots, prevent weeds and decorate your landscape with a uniform look.
At a depth of 2″, a ton of gravel covers 90 square feet. At 4″ depth, it covers 45 square feet. Call us today and one of our experts will help you determine how much you need.
Our pine pressure-treated timber means the wood has been infused with chemical preservatives to protect the wood from insects and decay.